Villeroy & Boch
Villeroy & Boch Design Line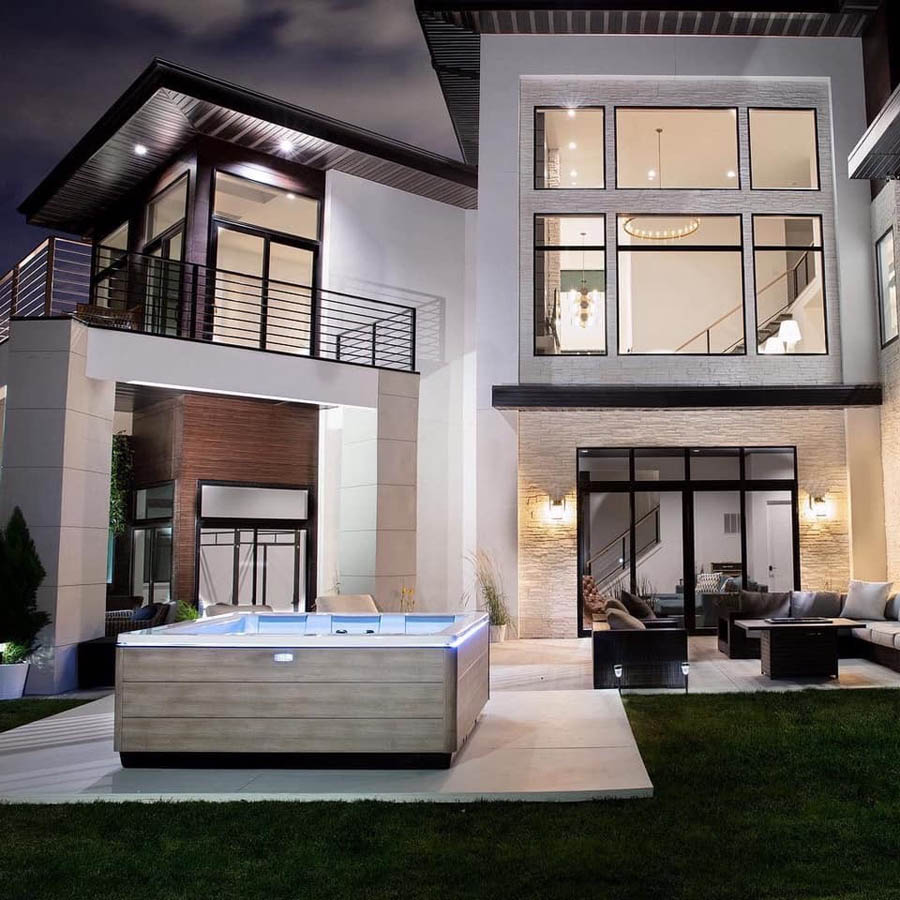 Just Silence - perfection and excellent design


Clean lines and cubist shapes create an elegant design that was distinguished by the experts at the IF Awards 2015 in Munich.
Thanks to the sleek design, a new seating and lying concept is created that offers more room for comfort.


With its 3 JetPaks ™, the Just Silence Compact model is particularly high-quality:
for easy operation, an illuminated touchscreen control panel, for perfect music enjoyment, an integrated stereo system with Bluetooth connection, for atmospheric lighting an all-round light rail and an illuminated waterfall.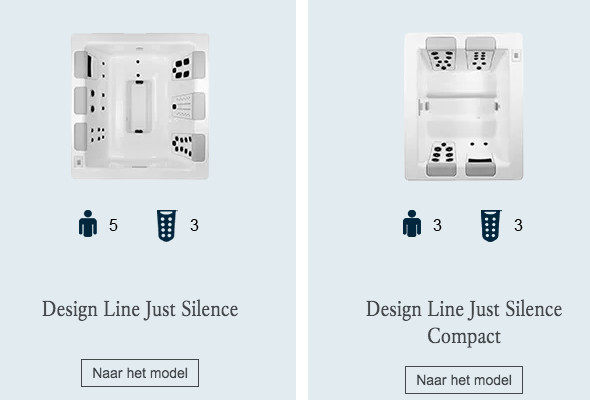 INFORMATION REQUEST
Villeroy & Boch Premium Line
Luxury with full equipment.
The Premium Line outdoor spas combine innovative, high-quality technologies, excellent design and exceptional quality into a unique, complete experience: your personal spa.
Premium Line:
• innovative JetPak technology with massage jets in matt brushed stainless steel
• energy-saving full foam insulation
• Cascadia waterfall
• comfortable LED interior lighting with illuminated cup holder
• integrated Premium neck pillow
• two-stage pumps
To the models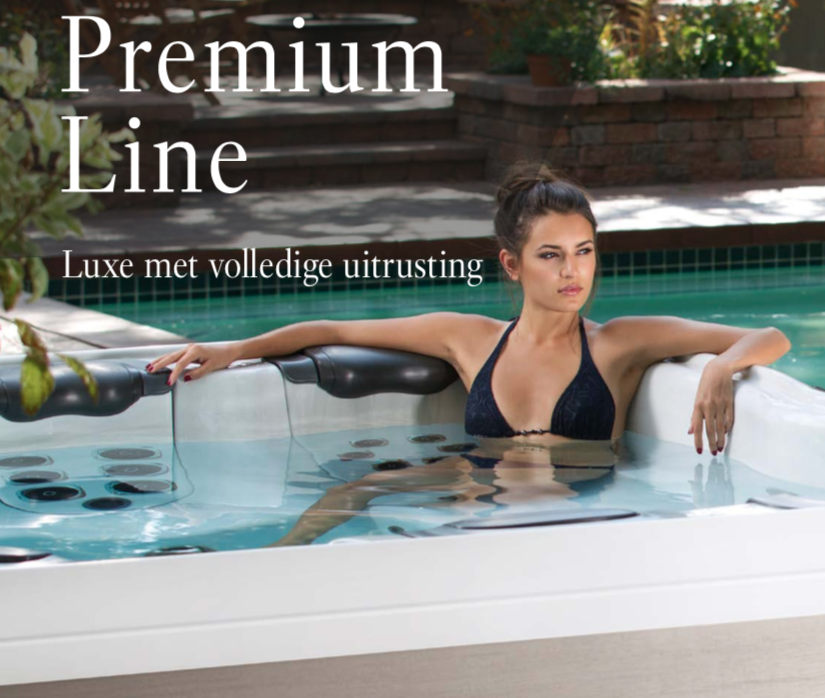 Villeroy & Boch Comfort Line
Black & White EDITION
With the Black & White Edition, Villeroy & Boch has created a unique design line that has a completely new look thanks to the characteristic white and black elements.
The interchangeable JetPaks ™, in black or white, allow you to personalize your Jacuzzi.
To the models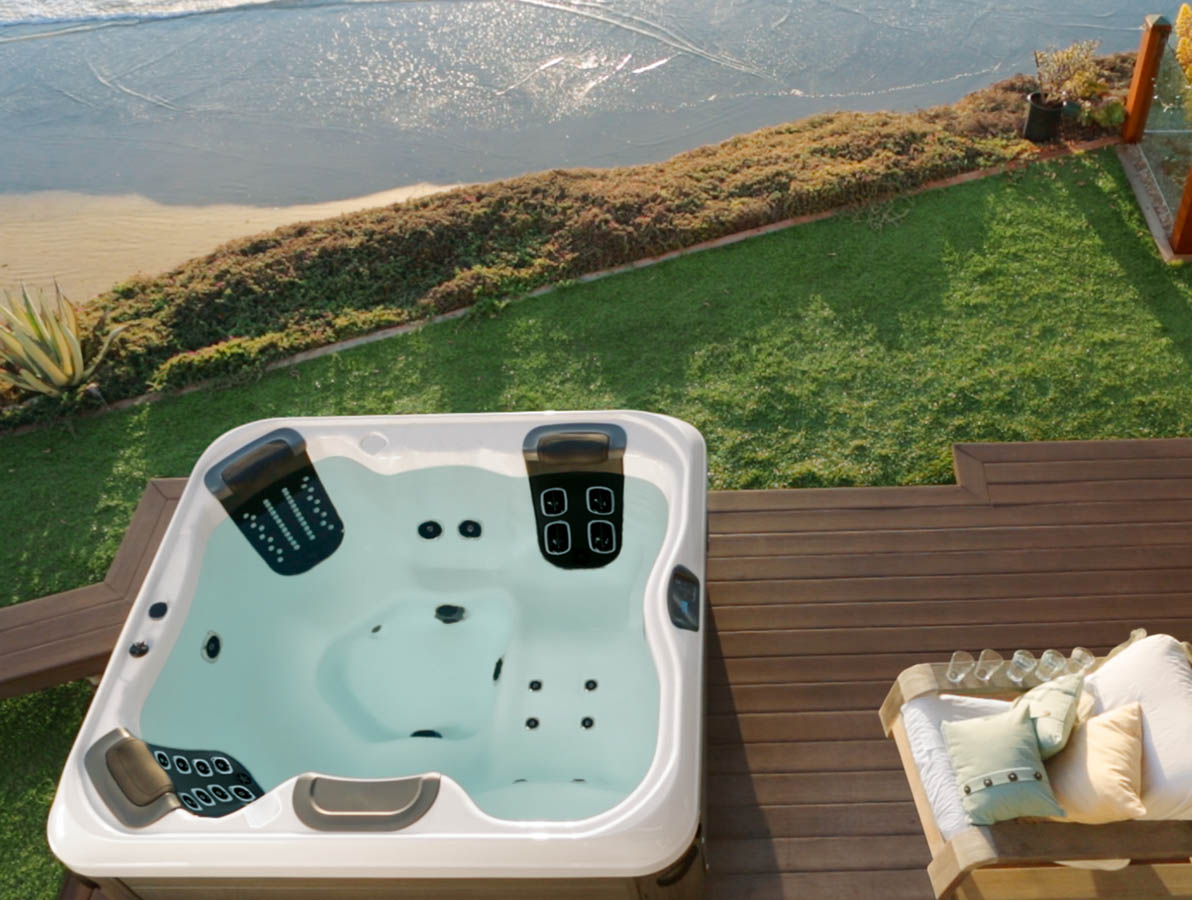 Villeroy & Boch spas Fitness Line
Fitness Edition - make the most of powerful massages
Fitness enthusiasts who want to enjoy sports and wellness will certainly appreciate these spas from Villeroy & Boch.
These fitness spas are equipped with even more powerful pumps than the other spas and have selected JetPaks to optimally massage individual parts of the body.
You place the desired JetPak in your favorite seat or berth with a simple click.
There is a choice between 18 different JetPaks that you can place on any seat or berth!
To the models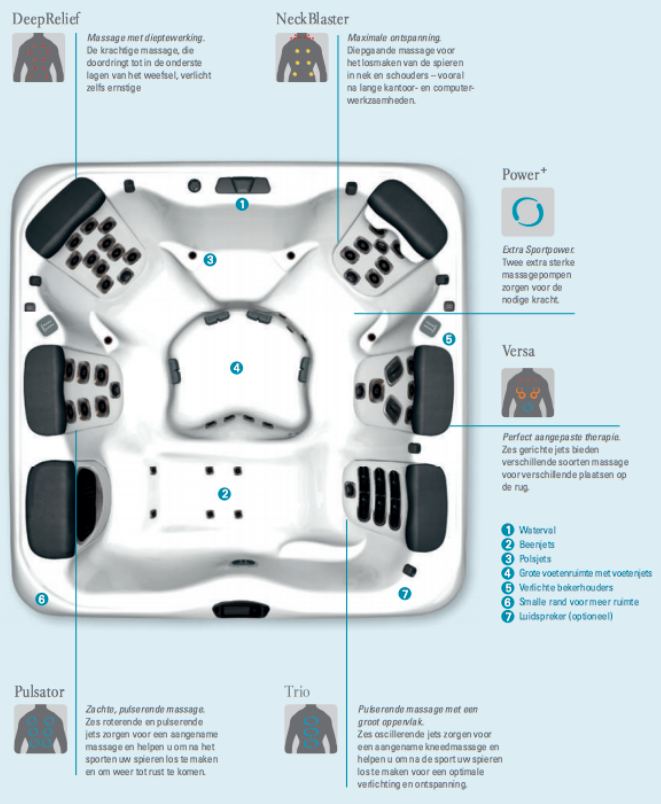 Which jetpak suits me ?