Softub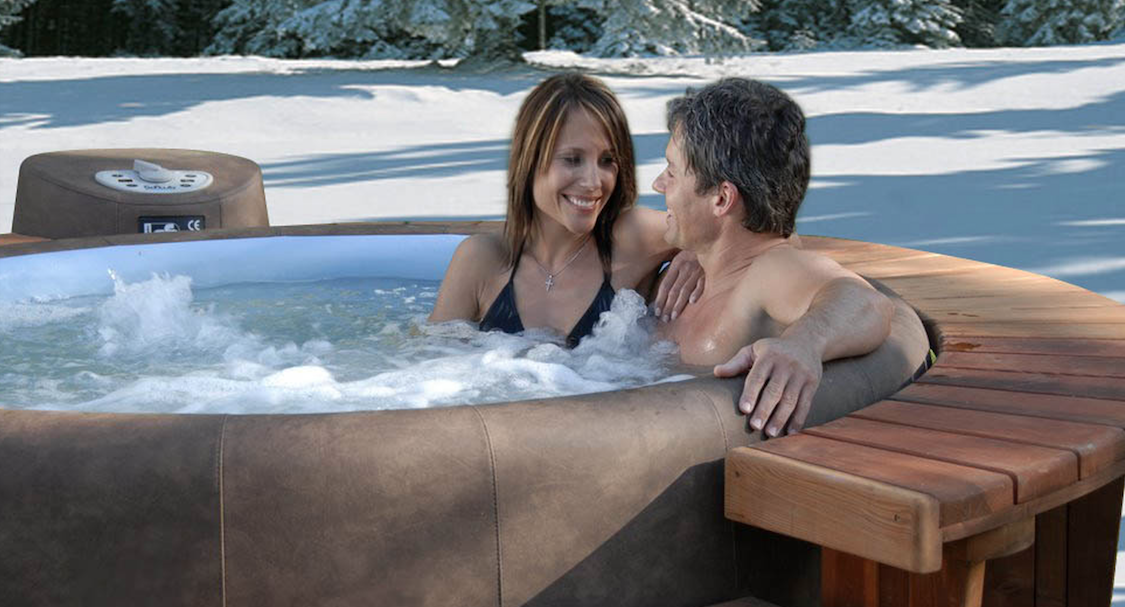 The benefits of Softub
A Softub hot tub is the ideal extension to your home. Both for indoors and outdoors. You can buy this portable hot tub at Platinum Wellness at a competitive price.

A Softub is a portable hot tub (popularly also jacuzzi or hot tub) that you can easily and quickly set up in your home, in your garden or on your terrace. A Softub hot tub is sustainable and energy efficient. From our wide range you can buy hot tubs from Softub at a competitive price. Our Softub jacuzzis are available in 4 versions. Each model is adaptable to your specific wishes.
You can choose from different borders, colors and accessories. The largest Softub has a diameter of 2 meters and a capacity of six people. Have you always dreamed of your own hot tub? Then this Softub is definitely something for you!




1. Weight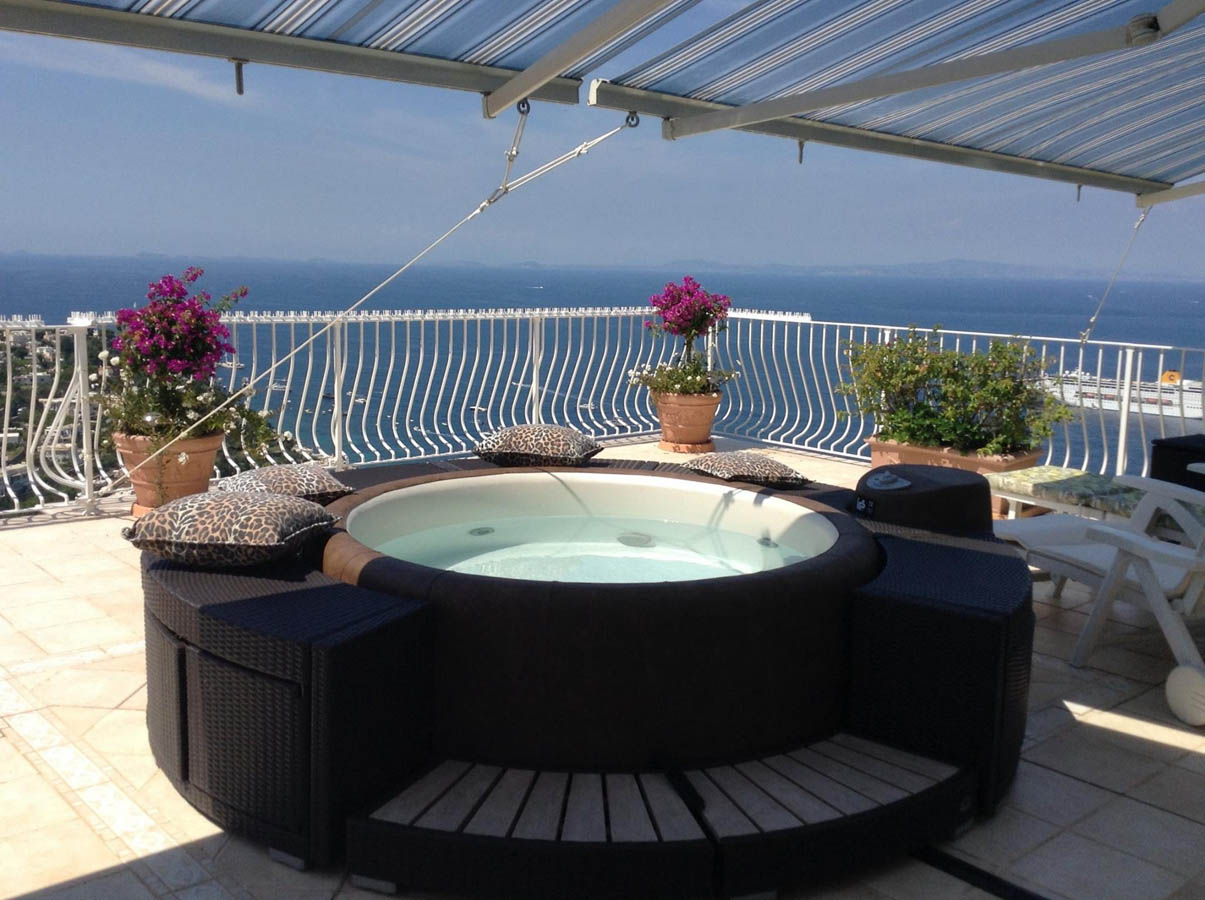 The Softub can really be installed almost anywhere thanks to its low weight.
The empty weight of our Softub models is less than 40 kg, which makes it very easy to move them.
For example, you can install the Softub somewhere in your garden in the summer, and towards the winter when it gets colder you can place the Softub on your terrace or in the veranda.
The engine itself weighs less than 25 kg.
Once filled with water again you can enjoy the relaxing massage.
2. Rest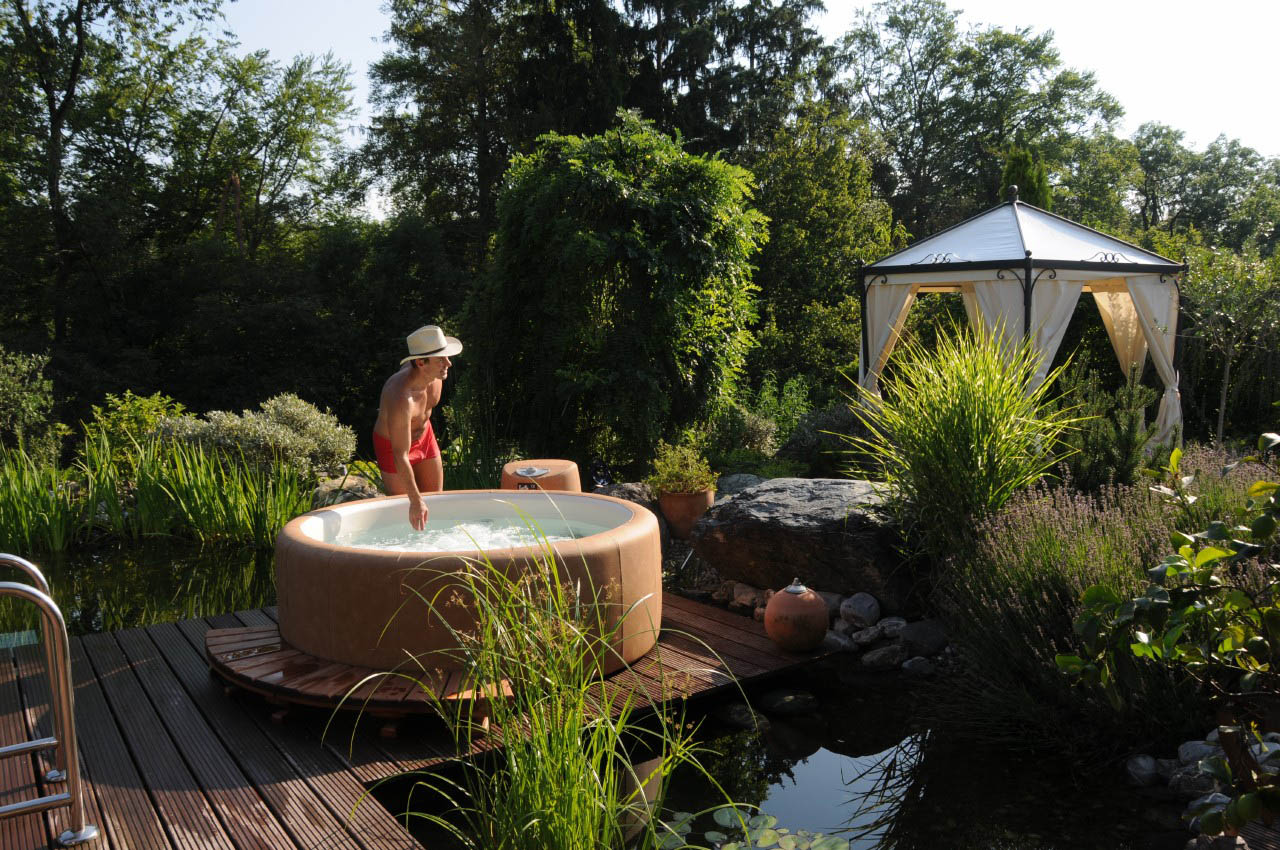 The Softub is known for its extremely quiet engine
. The only audible thing in the jacuzzi is the movement of water through the jet massage.
If you especially need peace, relaxation and beneficial pleasure in a warm bath, softub is the ideal spa!
Here balneotherapy takes precedence over hydrotherapy, making the Softub known for the ultimate feeling of relaxation.
3. Energy efficient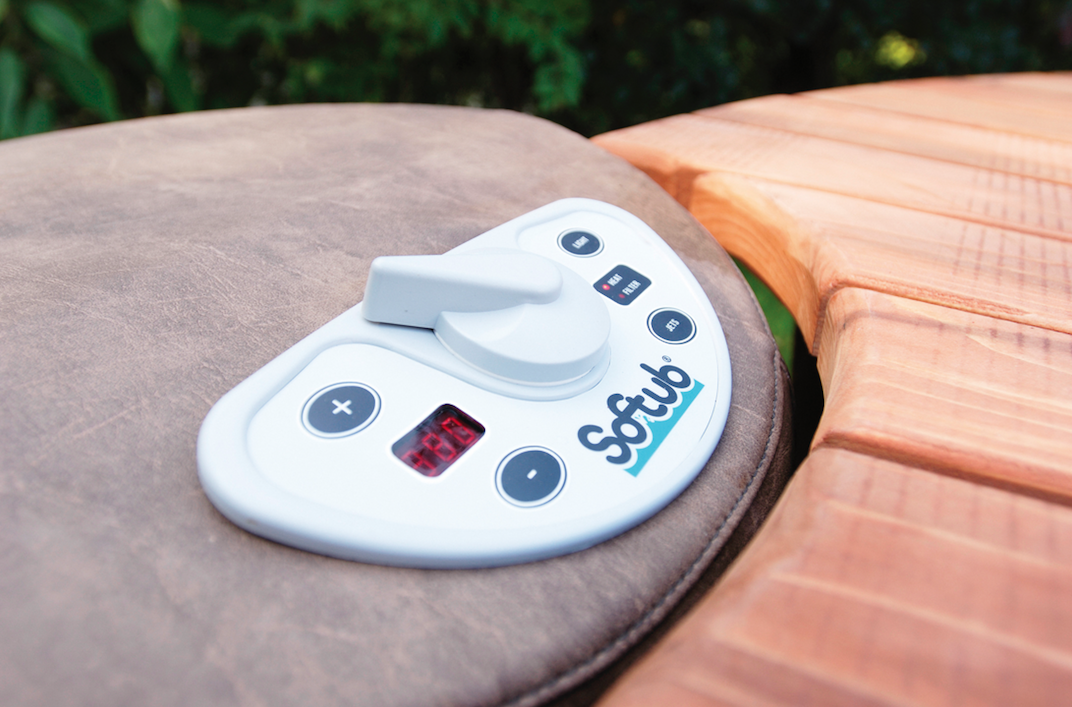 The Softub is known as one of the most economical jacuzzis in the world! With a constant temperature of 37° all year round, a Softub in Belgium consumes very little. Tests have shown that the Softub has an average daily consumption of less than 1 euro!
This amounts to a whole year of enjoying your jacuzzi in the garden for less than 365 euros.
The Hydromate (motor) is a patented system unique from Softub that allows the heat release of the engine to heat up the water to 40°, without the need for an additional heating element.
4. Durability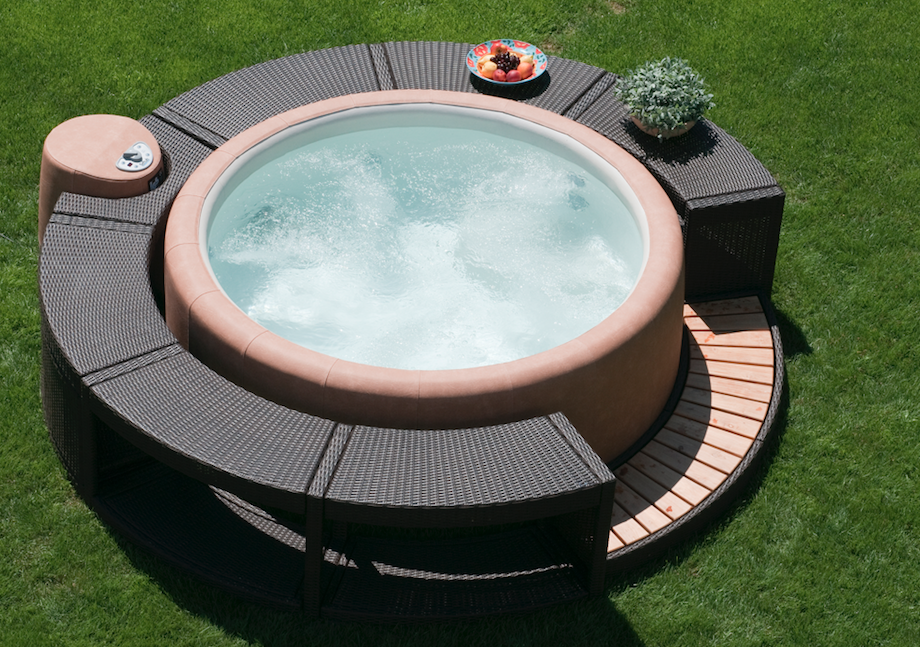 A Softub is made of the most durable materials. The insulation material called Polybound is not only very light, but very insulating, flexible and strong. The leathertex skin looks like leather, but it is a woven textile that is also used for the boat world. This material is perfectly weatherproof, so sun, rain, snow are not a problem for the Softub. You can just leave it outside all year round.